School is challenging and teachers are unpredictable, this can make some things near impossible to learn. Thanks to Michael Mustard I was able to get a deeper and more enriched understanding of my course material. AP Physics, Chemistry, Calculus and Statistics were all courses that Michael helped me succeed in and without his help I'm not sure I could have survived AP.
Xavier Biancardi
June 27, 2017
Michael Mustard is a brilliant tutor. He's the only tutor I've had that's been able to seamlessly switch from topic to topic and subject to subject whilst being to explain and give detailed examples of it all. He's the only person I would recommend for all math/economics students who are struggling!
Stuart
November 29, 2017
A tutor who knows and understands the IB program and can offer good advice. He does an excellent job of explaining concepts instead of just giving the means to get the answer.
Simon Navarrete
June 27, 2017
Michael Mustard is one of the best Tutors in Calculus and pre-Calc. He has helped many students including my own son at both High School and University! A pleasure to recommend him.
Joanna Lynch-Lawrenson
February 23, 2021
Learning goes beyond test scores — it's the foundation of a successful future. However, the current one-size-fits-all education system can hold students back from their full potential. The Elenchus Institute strives to unleash it.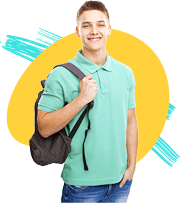 We can help you achieve your goals. Contact us today!