We always teach our students to look beyond test scores and math workshops. Our goal for these videos is to get you curious, asking questions, and seeking answers. We know that everyone is unique, as is their learning style. You don't have to struggle in school, feel free to contact us, we can help. Check out our videos below and if you enjoy them please consider subscribing to our Youtube channel.
What is the Elenchus Institute?
Why It Might Not be Your Fault if You Don't Understand Math
Do You Hate Math? Making Sense of the Language of Math to Help You Improve Your Math Scores
How to Understand Distributing in Math
Bored in Class? Here's What You Can Do to Make Boring Classes More Interesting
Why High School Students Prefer the Bathroom to the Classroom
Calculus: Is it Worth the Hype? Should High School Students Take It?
What is a Limit in Calculus? PART 2
Calculus Tips: Limits Demystified – Finally Understand Limits PART 1
Calculus Tips: An Easy Way to Understand Limits in Calculus
Math Tips: How Students with ADD Have an Advantage in Math
Math Tips: Math Tutor Reveals Secret Way to Improve Your Math Grade by 25%
Study Tips: Psst…Straight A Students, You Still Need a Tutor! Here's Why
Math Haters Rejoice: A Foolproof Guide to Crushing the ACT & SAT Math Exams!
What if You Study Hard and Still Get a Bad Grade? Here's WHY + WHAT To Do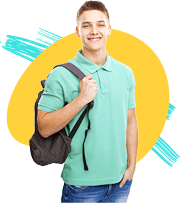 We can help you achieve your goals. Contact us today!